NIRVANA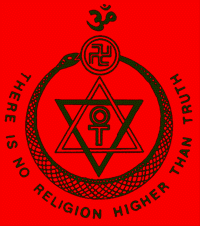 Nirvana
A Study in
Synthetic Consciousness
by
George Sidney Arundale
First published 1926
Dr Arundale was International President of
the Theosophical Society (Adyar) from 1933 to 1945
__________
The Staff
&
The Servers
I. THE STAFF
FROM "MAN: WHENCE, HOW AND WHITHER"
BY ANNIE BESANT AND C. W. LEADBEATER
When the Human Kingdom is traversed, and man stands on the threshold of His superhuman life, a liberated Spirit, seven paths open before Him for His choosing: He may enter into the blissful omniscience and omnipotence of Nirvana, with activities far beyond our knowing, to become, perchance, in some future world an Avatara, or divine Incarnation; this is sometimes called "taking the Dharmakaya vesture ". He may enter on the "Spiritual Period" - a phrase covering unknown meanings, among them probably that of "taking the Sambhogakaya vesture".
He may become part of that treasure-house of spiritual forces on which the Agents of the Logos draw for Their work, "taking the Nirmanakaya vesture". He may remain a member of the Occult Hierarchy which rules and guards the world in which He has reached perfection. He may pass on to the next Chain, to aid in
building up its forms. He may enter the splendid Angel or Deva Evolution.
He may give Himself to the immediate service of the Logos, to be used by Him in any part of the Solar System, His Servant and Messenger, who lives but to carry out His will and do His work over the whole of the system which He rules.
As a General has his staff, the members of which carry his messages to any part of the field, so are These the Staff of Him who commands all, "Ministers of His that do His pleasure". This seems to be considered a very hard Path, perhaps the greatest sacrifice open to the Adept, and is therefore regarded as carrying
with it great distinction. A member of the General Staff has no physical body, but makes one for Himself by Kriyashakti - the "power to make" - of the matter of the globe to which He is sent. The Staff contains Beings at very different levels, from that of Arhatship upwards.
---
II. THE SERVERS
I REFER my readers to the exhaustive account given of these workers in The Lives of Alcyone by Annie Besant and C. W. Leadbeater, in the "Foreword". This "Foreword" may also be found in The Theosophist, September, 1913.65]
__________
THEOSOPHY
NIRVANA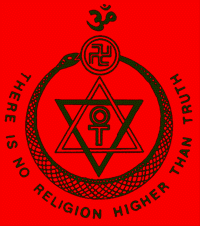 Find out more about Theosophy
with these Links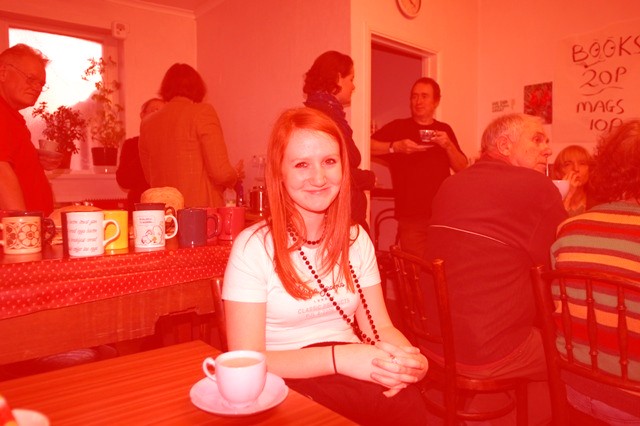 Cardiff Theosophical Society meetings are informal
and there's always a cup of tea afterwards
The Cardiff Theosophical Society Website
The National Wales Theosophy Website
Dave's Streetwise Theosophy Boards
The Theosophy Website that Welcomes Absolute Beginners
If you run a Theosophy Study Group, please feel free
to make use of the material on this Website
For everyone everywhere, not just in Wales
Theosophy Cardiff's Instant Guide
General pages about Wales, Welsh History
and The History of Theosophy in Wales
Independent Theosophy Blog
One liners and quick explanations
About aspects of Theosophy
H P Blavatsky is usually the only
Theosophist that most people have ever
heard of. Let's put that right
Lentil burgers, a thousand press ups before breakfast and
the daily 25 mile run may put it off for a while but death
seems to get most of us in the end. We are pleased to
present for your consideration, a definitive work on the
subject by a Student of Katherine Tingley entitled
An Independent Theosophical Republic
Links to Free Online Theosophy 
Study Resources; Courses, Writings, 
No Aardvarks were harmed in the
The Spiritual Home of Urban Theosophy
The Earth Base for Evolutionary Theosophy
Classic Theosophy Text
A Text Book of Theosophy By C W Leadbeater
What Theosophy Is  From the Absolute to Man
The Formation of a Solar System  The Evolution of Life
The Constitution of Man  After Death  Reincarnation
The Purpose of Life  The Planetary Chains
The Result of Theosophical Study
An Outstanding Introduction to Theosophy
By a student of Katherine Tingley
Elementary Theosophy  Who is the Man?  Body and Soul   
Body, Soul and Spirit  Reincarnation  Karma
Try these if you are looking for a
local Theosophy Group or Centre
UK Listing of Theosophical Groups